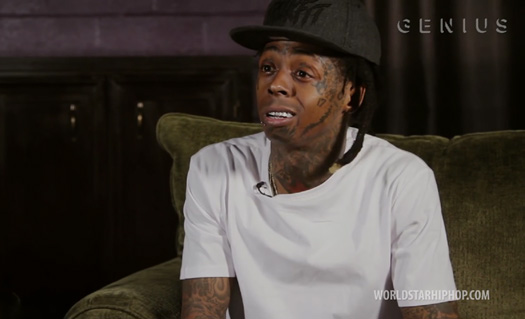 Genius have give WorldStarHipHop a bonus clip from their interview with Lil Wayne and 2 Chainz that took place backstage at the "TIDAL X: ColleGrove" concert in Atlanta, Georgia on March 30th.
In the video, Weezy tells a story to Tity Boi and Rob Markman about how Willie Nelson taught him how to play "Sweet Home Alabama" on the guitar in just 2 minutes at the 2008 Country Music Association Awards as he had a set with Kid Rock.
You can check out the hilarious bonus clip below. Tune also mentioned that he doesn't know how to play the guitar except for his song "Leather So Soft", as well as that he told Willie he could smoke him under the table because he's not Snoop Dogg!