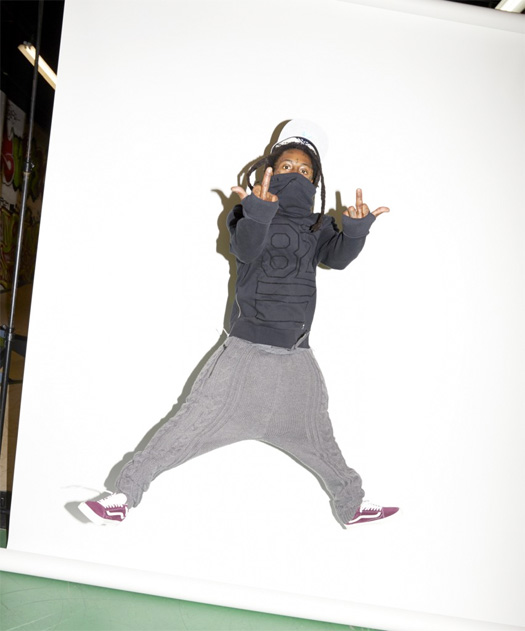 Last month, we saw the cover of NYLON Guys magazine's December 2014/January 2015 issue that featured Lil Wayne on the front, as well as some excerpts from Wayne's interview.
Now we can read the full cover story that includes a detailed description of what Tunechi has in his house, as well as hear what Tune's recording process is like, him going to jail, needing weed, suffering from seizures, skateboarding, living and breathing music, and more.
You can check out the conversation after the jump below. This issue of NYLON Guys magazine is also available on newsstands now, so be sure to pick it up if you haven't done so already!