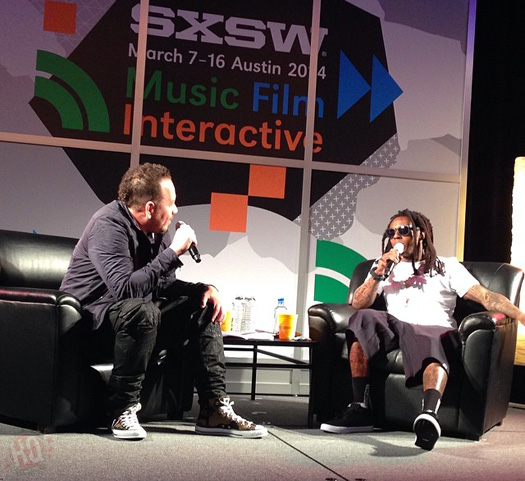 Yesterday, Lil Wayne sat down with Elliott Wilson at the Austin Convention Center in Texas to take part in an interview for the CRWN series. While there won't be any footage from the interview until next week, I have collected some photos and tweets from the people who attended.
Weezy spoke on his upcoming Tha Carter V album, Kanye West, his Young Money artists, going to school, how he would like to be remembered, being a Jay-Z fanatic, his 2007 run, skating, being locked up in Rikers Island, details from his arrest on his tour bus in New York, rapping about pussy, dropping a new single soon, and more.
Keep checking back to LilWayneHQ.com to watch the full interview when it drops, but for now, hit the jump to view some photos and tweets from the event to get a look at what the interview was about!