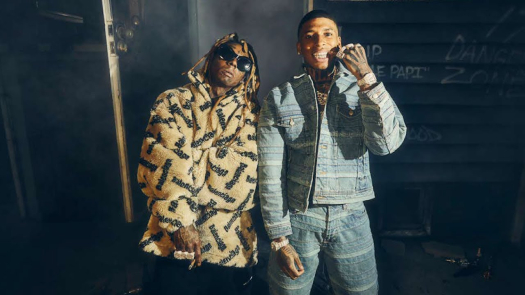 Here is the official music video for NLE Choppa's brand new single "Ain't Gonna Answer" featuring Lil Wayne.
The visual, which was directed by Zaeim, was filmed last month and it includes Weezy rocking a pair of the Big Red Boots from MSCHF. "Ain't Gonna Answer" will appear on NLE's forthcoming album, Cottonwood 2, due to be released on April 14th.
Click here to view some behind the scenes photos from the "Ain't Gonna Answer" video shoot and here to see Choppa gifting Tunechi with flowers while they were on set together! What are your thoughts on this collaboration?