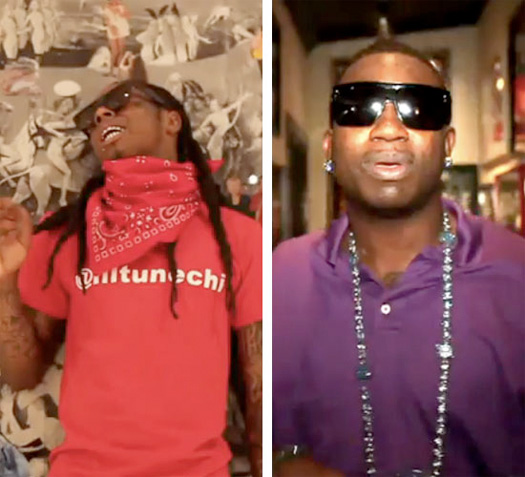 Here is a brand new song from Lil Wayne featuring a verse from Gucci Mane called "We Be Steady Mobbin'" (it has now been shortened to "Steady Mobbin'").
This track is crazy with both of them doing their thing over the Kane Beatz production. It will appear on the We Are Young Money compilation.
You can listen to "Steady Mobbin'" below. Don't forget to leave a comment below with your thoughts on this record!
Click here to check out the official "Steady Mobbin'" music video.