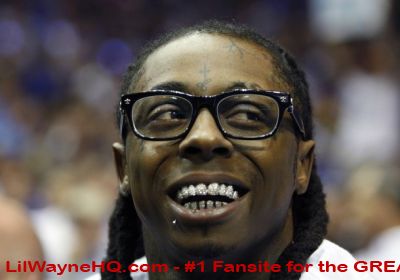 New Orleans rapper Lil Wayne has yet another award to add to his already-extensive list of accolades. The "reborn rocker" and writers of his hit single "Lollipop" have won the ASCAP (American Society of Composers, Authors and Publishers) award for Top Rap Song Of 2008.
"Lollipop", co-written by Darius "Deezle" Harrison and the late Stephen "Static Major" Garrett, was named Top Rap Song, and also claimed an award in the R&B/Hip-Hop category.
The mammoth single, performed by Lil Wayne and featuring "Static Major," topped both the Top Rap Tracks and R&B/Hip-Hop Singles & Tracks charts, and earned "Deezle" and "Static Major" a Grammy Award for Best Rap Song at the 51st Annual Grammy Awards.
Mikkel Eriksen & Tor Hermansen and C. "Tricky" Stewart & The-Dream won the Songwriter Of The Year award for while Alicia Keys took home the Top R&B/Hip-Hop Song award for " Like You'll Never See Me Again," co-written with Kerry "Krucial" Brothers.
Shout outs to DefSounds