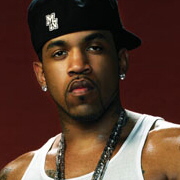 G-Unit's Lloyd Banks recently spoke on his return to the mixtape circuit and how Lil Wayne was largely responsible for sparking his new underground run.
While crediting his team for the overall mixtape formula, Banks said Weezy took promotional and marketing tool to another level these past few years.
"I would lie to say it doesn't," Banks said regarding Wayne's motivation. 'You need something — it's right there plain in your face. I always felt like that was the formula, like that was the structure I needed to be successful. It's just like the record label looks at it like you're over-saturating. They don't understand the freestyle. They don't make any money off of the freestyle. Anything that they don't make money off of, it doesn't make sense. That's why I had to get away from it. You can't tell me this shit doesn't make sense when this is what got me sittin' in your office. We've done it! We've made it possible for Wayne to understand that formula, and he took it and ran with it!"
Eminem has also credited Weezy's positive impact on the rap game.
"I stayed up on the music," Em said in an interview about his past absence from rap. "And without naming any name, it just felt like hip-hop was going downhill…But with this new T.I. album, with this new Lil Wayne album of recent, it seems like things are looking a lot better now. You can appreciate Lil Wayne using different words to rhyme and actually rhyming words that you know. Or T.I., where you hear shit and you're like Whoa, ah, I wish I would have thought of that! You know what I mean? Or you hear all the compound-syllable rhyming and all that. It just seems like now the craft is getting cared about more."
Shout outs to SOHH