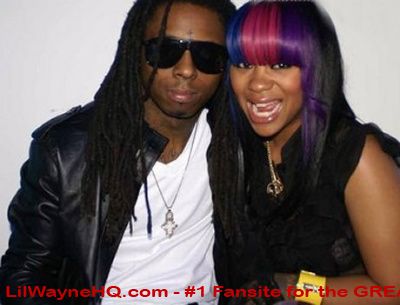 Singer and producer The Dream says he has no immediate plans to talk to Lil Wayne, who is expecting a baby with Nivea – who is The Dream's ex-wife.
It was reported earlier this year that the Lollipop rapper had impregnated Nivea, who already has three children from her marriage to The Dream.
However, the Rockin That Thang singer – who is engaged to singer Christina Milian – says he won't need to have words with Weezy about the rapper's relationship with Nivea – unless the pair decides to marry.
"I've never met him," The Dream says of Lil Wayne. "We're somewhere in the grey area I guess, coz we haven't had the chance to talk. But I wish him and Nivea the best. If marriage comes up then we'll definitely need to have a conversation. But right now we don't need to, coz even though she's pregnant, there's no real commitment between them, to the point where we'd need to have a conversation."
The status of Lil Wayne's relationship with Nivea is still unclear, and the rapper is also expecting a child with actress Lauren London.
Shouts to Filling The Void and this kinda confirms that Weezy and Nivea are not getting married.