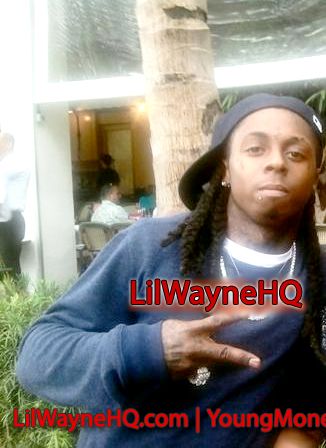 Lil Wayne appeared briefly in a Manhattan courtroom Tuesday (August 11) for a hearing in the ongoing case stemming from his 2007 arrest on gun-possession charges following his first solo headlining show in New York.

The rapper was only present for a few minutes as his attorney continued to fight DNA evidence introduced by the prosecution. The gun in question is legally registered to Wayne's manager, Cortez Bryant. However, the district attorney in the case is attempting to tie the rapper to the firearm.

"It's about whether or not we get a hearing to evaluate whether this type of DNA evidence is admissible," Stacey Richman, Wayne's lawyer, told MTV News. "It's not accepted anywhere else in the country. Los Angeles just rejected it March 18th. It's problematic. People assume DNA is accurate, but that's not the facts. And there's great concern. It's not just a Lil Wayne case, but all citizens. You don't want a rubber-stamp procedure that could potentially convict thousands of innocent people."

In May, one of the arresting officers in the case was questioned on the stand during a short hearing. Conflicting information regarding the arrest was filed in different reports, in particular the time of the arrest compared with the time the vehicle, Lil Wayne's tour bus, was pulled over. The case was adjourned until next month, when the judge is expected to rule on the next motion.

The rapper is currently in the midst of his headlining tour, Young Money Presents: The America's Most Wanted Music Festival. His most recent date was on Sunday in Atlanta. The rapper is expected to rejoin the tour Wednesday, where he's scheduled to perform in Phoenix.
Via: MTV