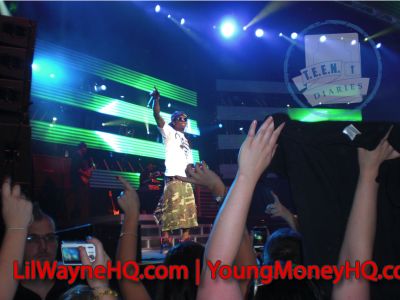 Here is a snippet to a new Lil Wayne song titled Major "Soo Woo". It is around 1 minute long and it is from The Empire and Evil Empire's mixtape "Heartbeat To The City" "The Leak Reloaded" mixtape. Wayne doesn't use no autotune on this, but he does sing a little on the hook and it is supposedly a chorus and verse to a song which will be on The Game's upcoming "R.E.D." album. You can listen and download it below:
Download: Rapidshare | zShare [Updated with no DJ]
You can view the lyrics here.