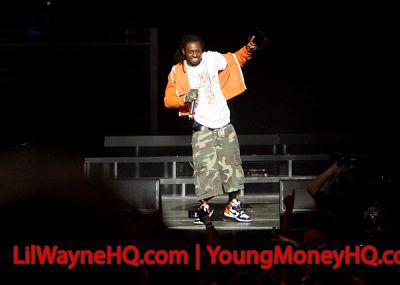 Lil Wayne's UK shows where he was supposed to be performing on the 6th and 7th of July in London at the Hammersmith Apollo have been rescheduled.
The new dates that Lil Wayne will be touring in the UK are the 7th and 8th of October and they will still be at the same venue, Hammersmith Apollo.
There is also some good news for the fans that already bought tickets to his shows on the the 6th and 7th of July, and this is that your tickets will still be valid for the 7th October and 8th October.
You can see more information for these concerts at HMV Hammersmith Apollo's official website: 7th October & 8th October.
If you didn't manage to get tickets to these shows, you can still buy them online at Ticketmaster.
Shout outs to MG92 for the heads up and this is great news that Wayne will be coming back to the UK 😀