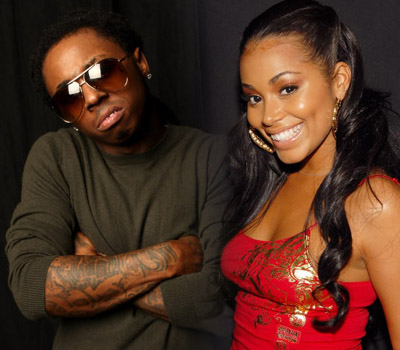 According to Hot Lanta Buzz, it looks like like Lauren London has given birth to a baby boy with Lil Wayne standing by the whole time.
Lauren London gave birth to a boy named, Lennox Samuel Ari Carter >7lbs & 12 ounces…21 inches long @Cedar Sanai. Lil Wayne was by her side the entire time and I'm told the baby looks like his mommy Lauren with dimples and all. Very cute baby…..I was told Lauren is right next door to Tisha Campbell-Martin who just gave birth to her second son…
The name of the baby is unknown at this current time, but keep checking back for more details.
This is Lil Wayne's third child and he has another baby on the way with Nivea.
Update: In an exclusive statement to HipHollywood.com, Actress Lauren London confirmed the birth of her baby boy on Wednesday. According to Lauren London's publicist, Jocelyn R. Coleman of Favor PR, "Lauren London and Dwayne Carter welcomed their healthy baby boy into the world on 09-09-09. Everyone is happy and well."