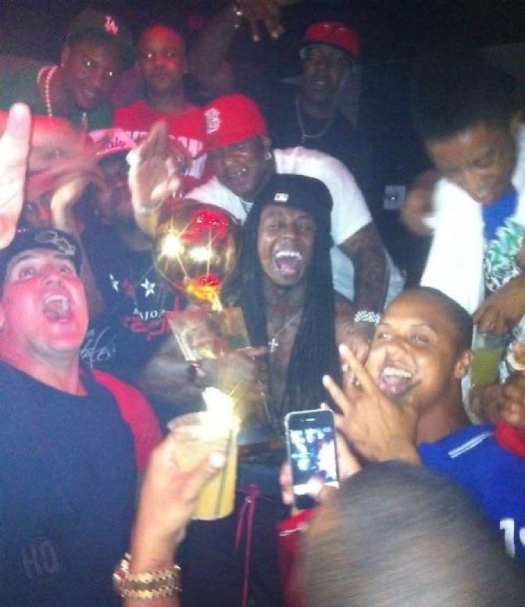 Mark Cuban recently sat down with RealLyfe Productions for an interview that you can check out down below.
At the 6:15 mark of their conversation, Mark talked about his relationship with Lil Wayne by saying he goes way back with him, as well as recalled partying with Wayne when Dallas Mavericks won the NBA Championship in 2011 and for the All-Star Game when it was hosted in New Orleans.
The American billionaire entrepreneur also discussed his and Weezy's "beef" that all started from when Cuban tweeted lyrics from Tunechi's "Uproar" song along with a picture of Tune and his son Kameron Carter. He says it was all sorted out over the phone, but Lauren London did not like how he tweeted out a picture of his son.