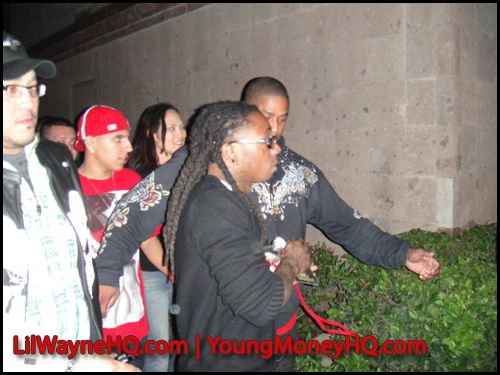 Lil Wayne just had one of the gnarliest oral surgeries in the history of dentistry. We're told it was a marathon session that included a stomach-turning eight root canals at one time.

Our sources say Wayne went under the drill on Tuesday.

We're told during the eight hour procedure, Wayne had his grill worked on, several tooth implants redone, more implants added and had the few real teeth he had left repaired.

This is the critical dental surgery that kept Wayne from being shipped off to the big house last week.

The judge allowed the rapper to put his sentence for felony attempted gun possession on hold until March 2 – enough time for Wayne to get his mouth prison-ready.
Via TMZ, and Lil Wayne must be really hurting right now because this sounds really, really painful.