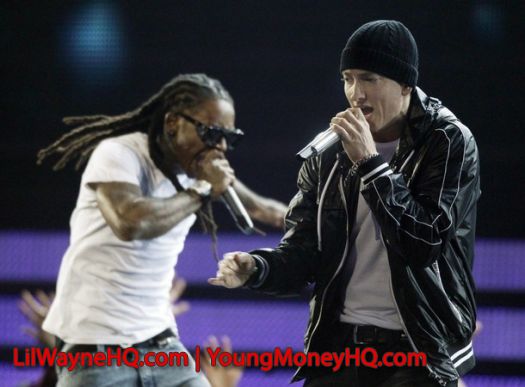 The official tracklist for Eminem's new album Recovery has surfaced and reveals that Tunechi will be featured on a track called "No Love". You can view the official tracklist and album cover at Rap Radar, and Recovery drops on June 22.
Bonus: Birdman – JR Doing Time (Free Lil Wayne)
So what are your predictions for the upcoming Em and Weezy track? Do you think it could be better than "Drop The World"? Give us your predictions in the comments below, as well as your thoughts on Birdman's new track above. Also, hit the jump to view episode 7 of Tiny and Toya.
Previously: Tiny & Toya Season 2 Episode 6