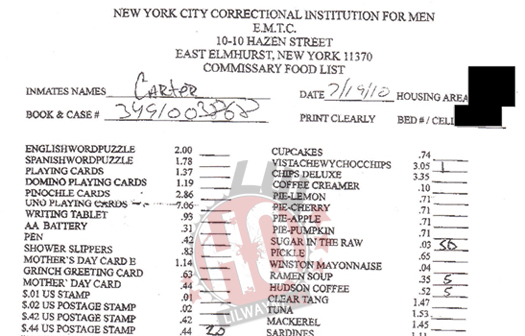 TMZ has obtained Lil Wayne's food order from last month at Rikers Island. Some of the items on the list include: Kool-Aid, Nacho Cheese Doritos, beef sticks, and 20 envelopes and stamps so he can keep writing letters to his fans, family and friends. Click on the picture above for the full size.
Hit the jump to watch a throwback video of Lil Wayne speaking about his father, Rabbit.
Lil Wayne speaks about his father Rabbit (who passed away in 1996) and more in this throwback clip from on the set of Tune's "Everything" video shoot.