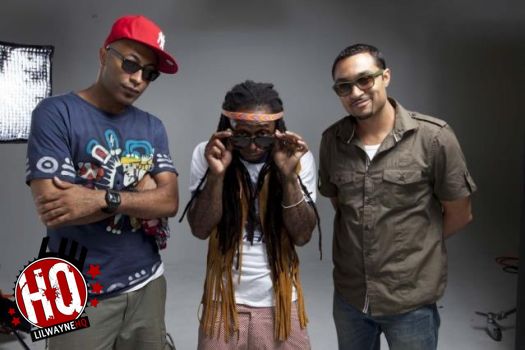 Lil Wayne will make his Tha Carter IV album available for purchase digitally a few hours before Monday, August 29th, meaning you will be able to buy the album on iTunes on Sunday, August 28th! Weezy's plan is to do an amazing live performance on MTV's Video Music Awards, then release the album digitally so fans will be able to go and purchase C4 straight after he performs at the VMAs. Tunechi is nominated for 2 VMA awards, and the show is scheduled to air live on August 28th at the Nokia Theater in Los Angeles. Check out what Wayne told Billboard today in a little statement below:
"I am extremely excited to be the first artist to utilize such an amazing idea. I hope that I can open the door for others."
Earlier this morning, Lil Wayne was rushed to hospital after a bad fall on his skateboard at a skatepark in St. Louis resulting in Weezy needing 9 stitches. The good news is that Wayne is doing fine and has been released from hospital, but he does have a bad gash on his left eye that should heal up in a few days.