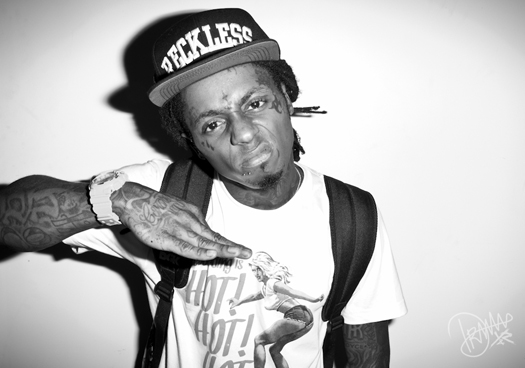 Lil Wayne recently stopped by Rob Dyrdek's Fantasy Factory again to skate with Rob and Drama from Young & Reckless. Check out what Drama said on his site about Weezy below:
To be dead honest, it's obvious that he's been putting some serious time into skating. He's gotten noticeably better since he was there last time about a month ago. As a skateboarder I truly respect it. The fact the this dude is the biggest name in music right now and still cares enjoys skating enough that hes going to put hours a day into it is pretty insane. This time he kicked it up a notch by letting Rob pull him into the foam pit with the go cart. Sketchy! We cranked his trucks as tight as we could and I still thought for sure he wasn't making it into the foam. After a couple roll ups he did it, twice! So sick. Thanks again to Weezy and the whole Cash Money family. A million albums sold and first foam pit launch all in the same week.
You can view more photos after the jump, as well as a few pics from Tunechi's "How To Love" video shoot!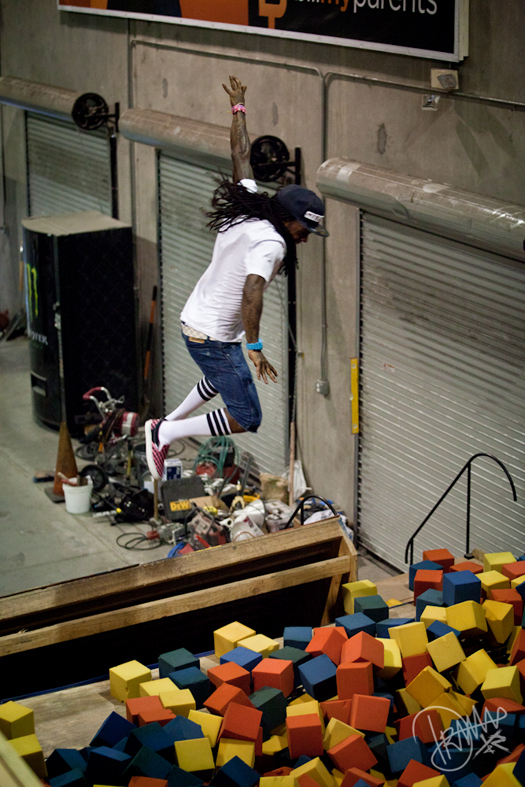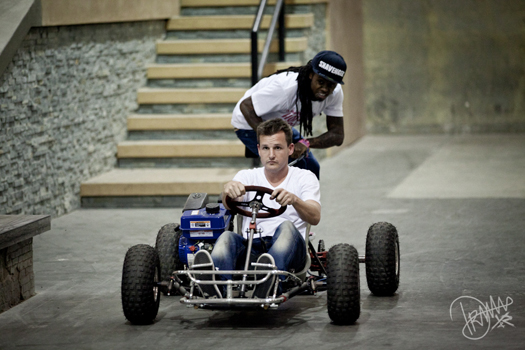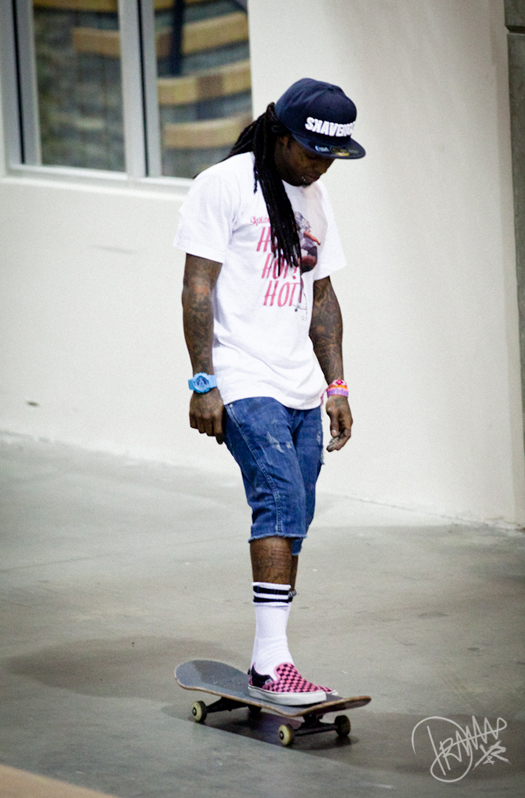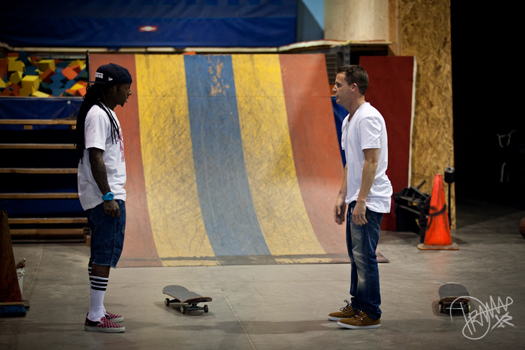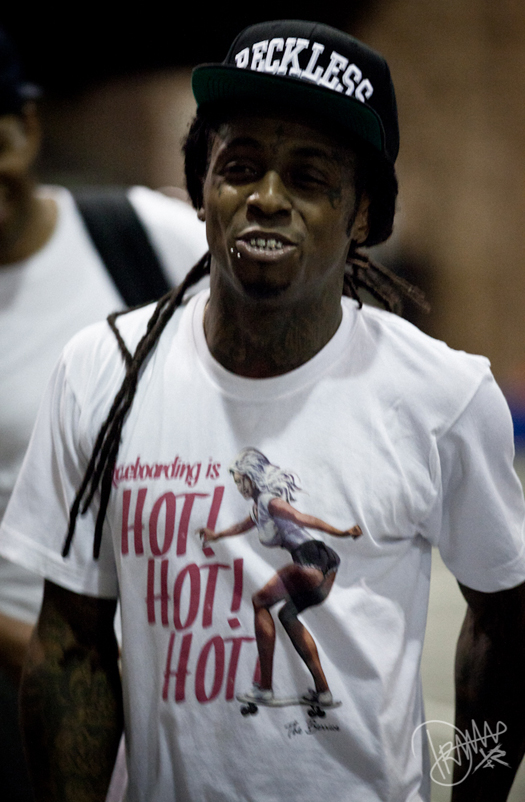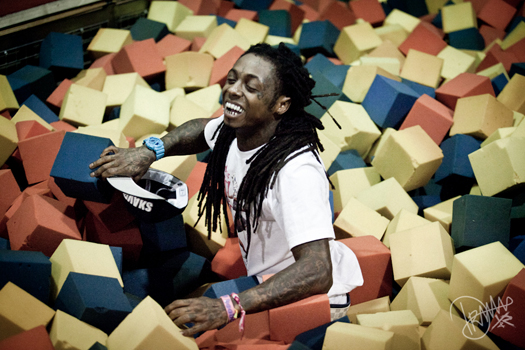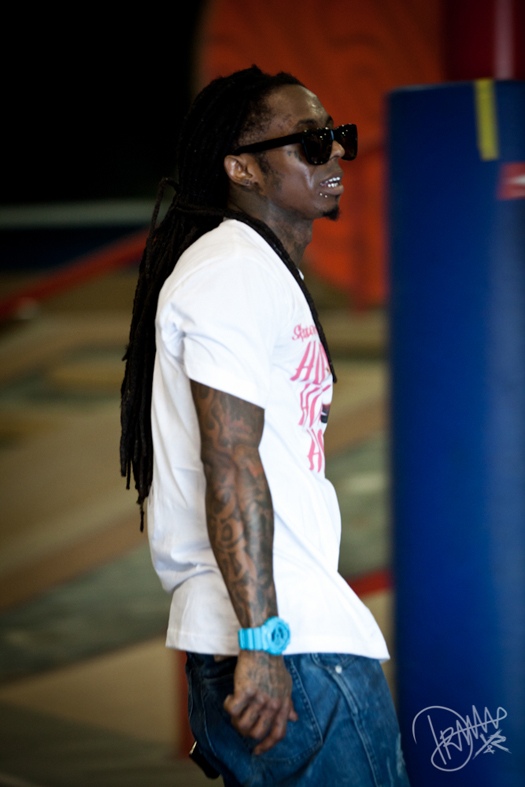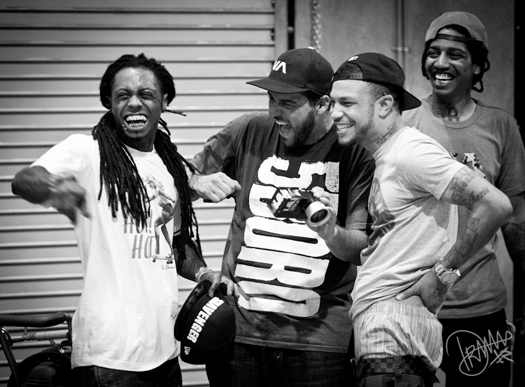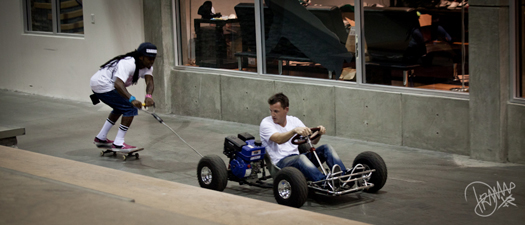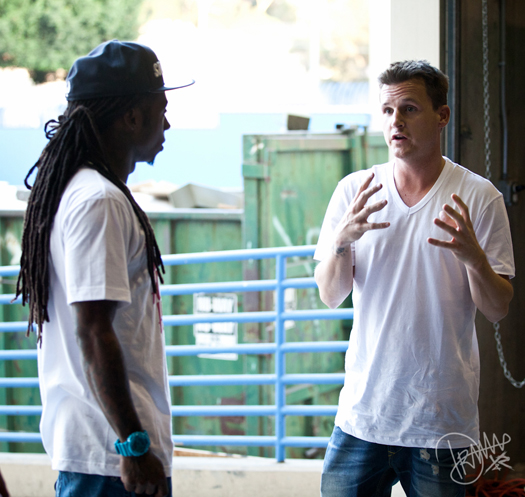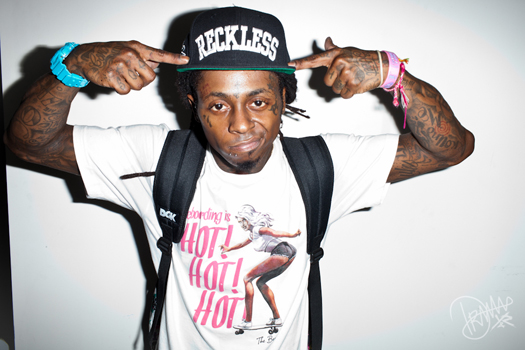 On Set Of "How To Love" Video Shoot: