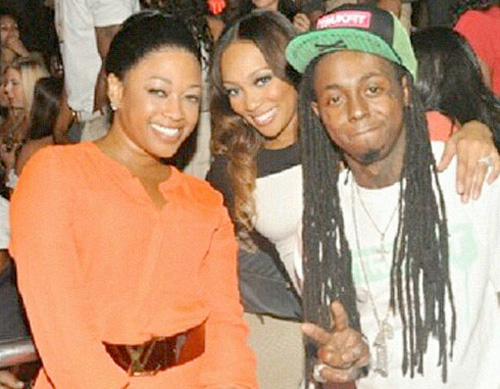 Trina and Lil Wayne together at LIV Nightclub.
I posted some photos of Lil Wayne at LIV Nightclub in Miami on May 13th with Kevin Hart earlier today, now here is some footage of Weezy and Kevin shouting out Trina, who was also in attendance. Tune says he still loves and misses her: "I just want to say if Trina is in here… Hey Trina, I love you and I miss you baby".
I'm sure you all already knew, but if not, Wayne and Trina used to be dating a few years back.