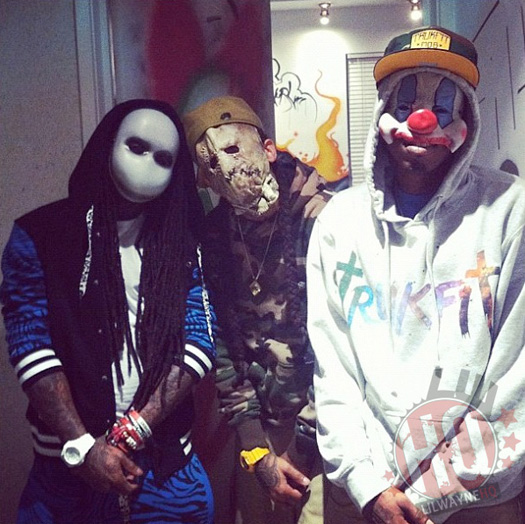 While it's been a slow few days with Lil Wayne updates, I decided to make a Halloween post here on LilWayneHQ.com. If you are wondering what Weezy F Baby dressed up as for Halloween this year, then check out the photo above.
I don't exactly know who Wayne is supposed to be (people are telling me Slender Man), but I know his homies Marley G and Boo are wearing masks from the Batman films – Scarecrow and one of the Joker's workers.
I have also been sent a lot of photos via emails, Twitter and Facebook from you Tunechi fans that dressed up as him for Halloween. You can view those pics after the jump below.
If you did dress up as Tune yesterday and I have not posted your picture, then please email it to me here and I'll be sure to add it to this post. As a bonus, I even posted a photo of a little kid dressed up as Birdman, which I'm sure you will all find funny!