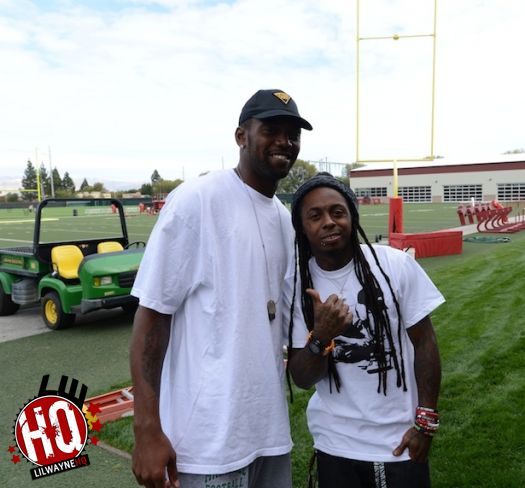 Last night, the snippets for Game's upcoming Jesus Piece album, which is due out on December 11th, were released online. When listening to the preview for a Cool & Dre-produced track called "All That (Lady)", you can hear Lil Wayne's full verse.
Hit the jump to stream Weezy F Baby's verse and read the lyrics for it! The full record will also include verses from Big Sean and Fabolous, as well as a chorus from Jeremih.
Uh, you my lady and that pussy feel like a haven
We can make babies, let's be creative
She say leave them tricks alone, but I'm a skater
I love her like her daddy told her no man would
I got a lot of bad bitches, she the only one good
I get her flowers for nothing, she smiling and blushing
If I don't answer my phone, then we probably fucking, yeah
She love my tattoos, ain't got no room for her name but I'mma make room
She let her hair down, we have a stare down
She say I'm glad you ate it, where my cap and gown?
Told her I could be yo' chauffeur, dick like a limo
Multiple orgasms, that's my M.O.
Haha, red-bone pretty
I kiss her from titty to her clitty
Tunechi!