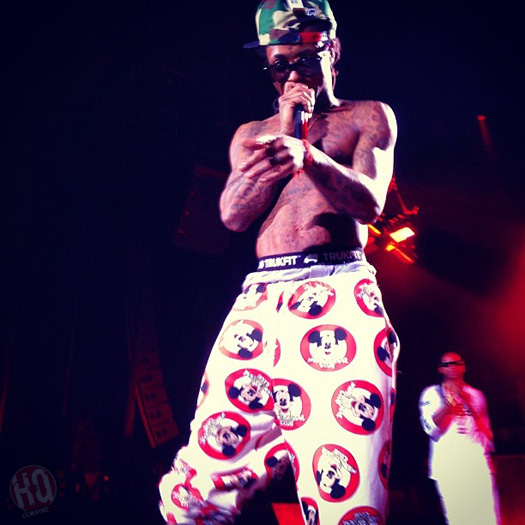 Last night, Lil Wayne performed live in Houston, Texas at the CWM Pavilion for a stop on his America's Most Wanted tour. Tunechi was rocking a pair of "Mickey Mouse Club" sweatpants and if you wanted to purchase a pair for yourself, you can do so from a Joyrich store for around $160.00.
Hit the jump to view more photos from the Houston concert. Weezy F Baby will next be performing live on his music festival in Omaha, Nebraska at the Qwest Center on August 20th!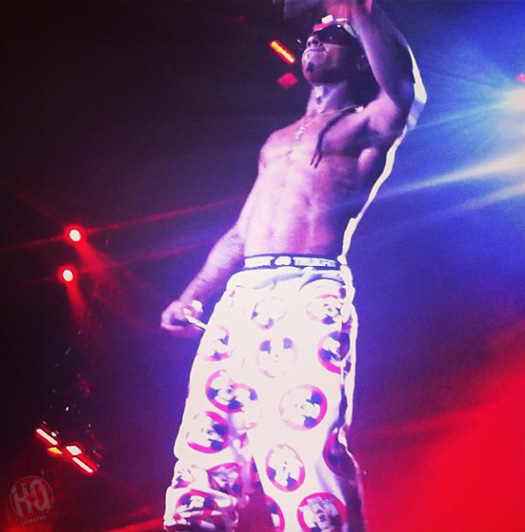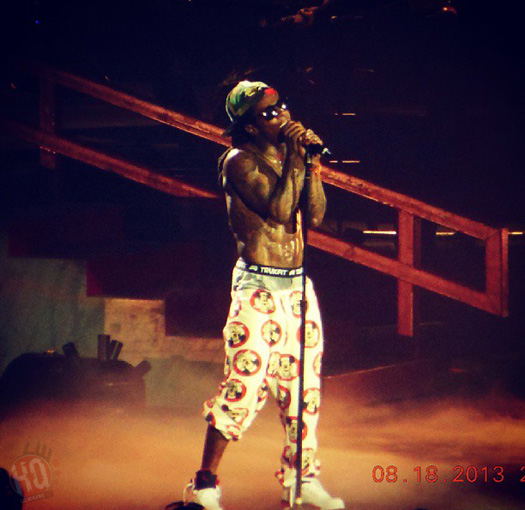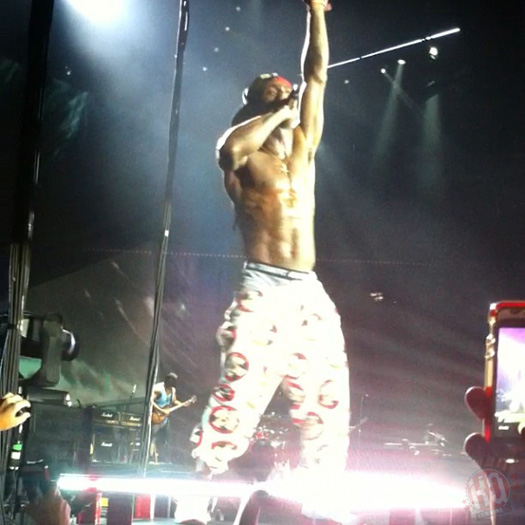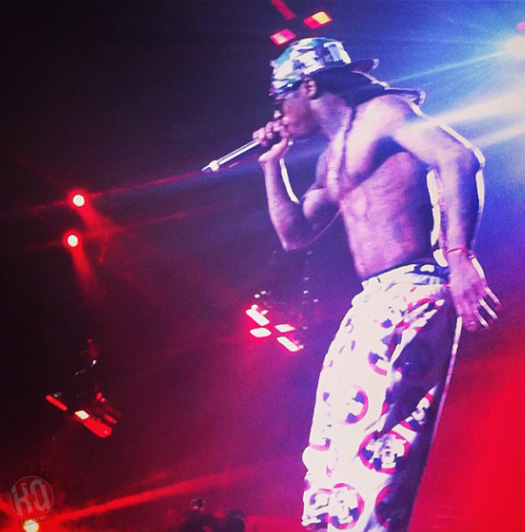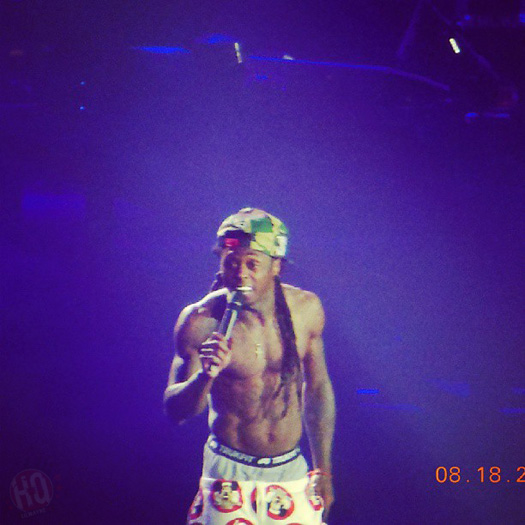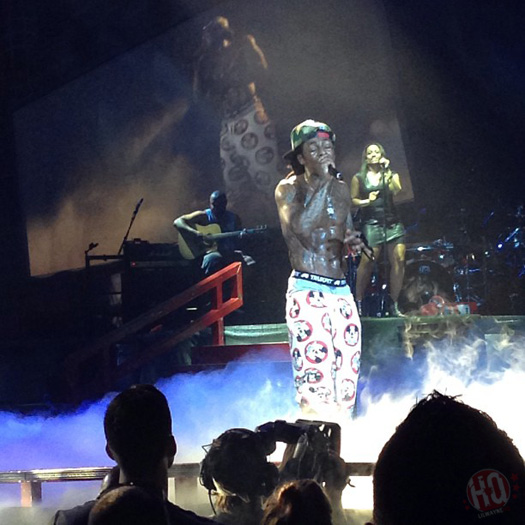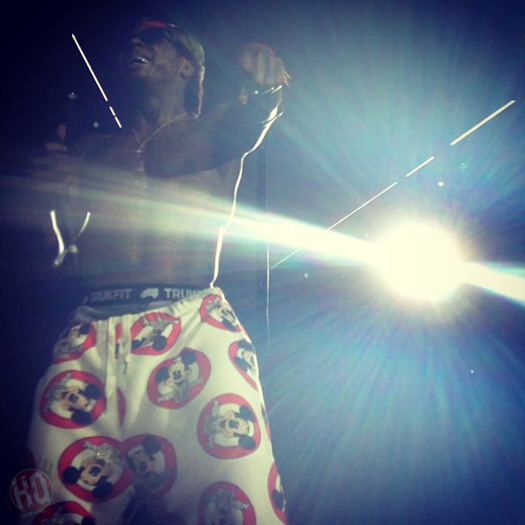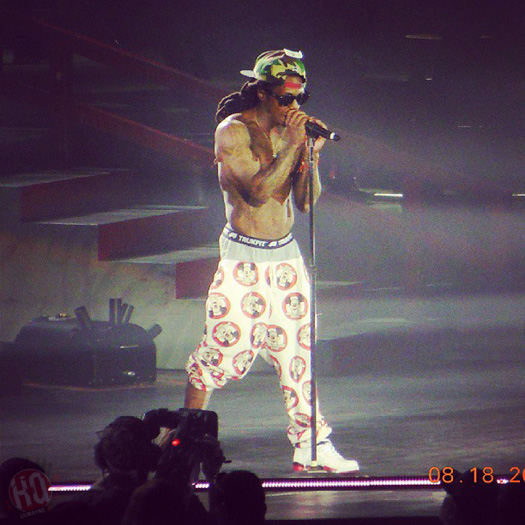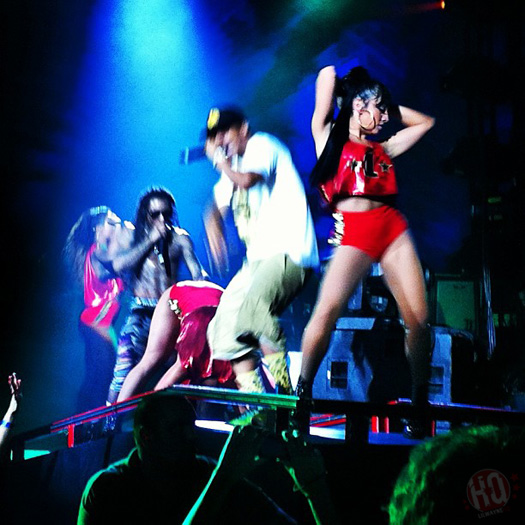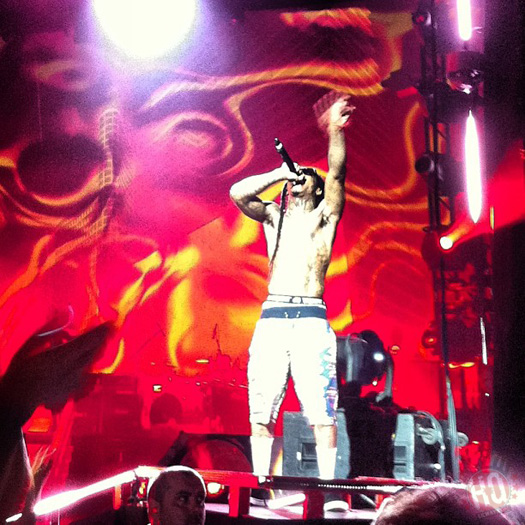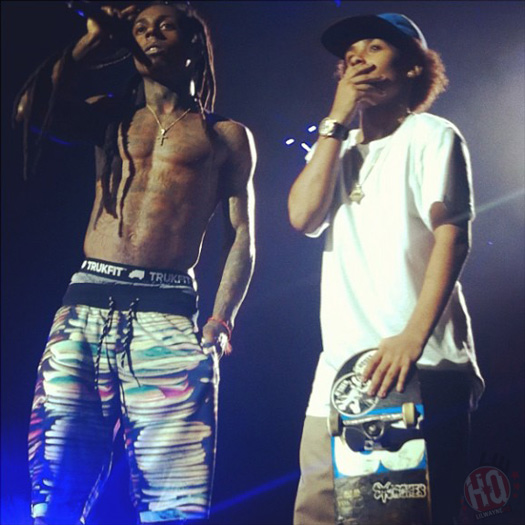 Photo credit: Blake Barfield, Leeanna Baugh, Nathaniel Castillo, Salvador Ortiz, and Tessa Graham.