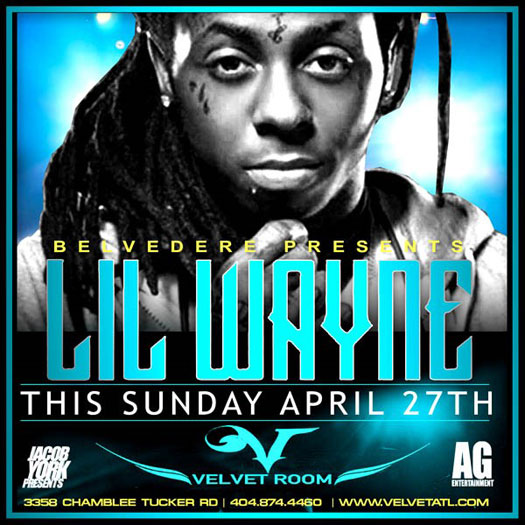 The following day after he makes an in-store appearance at Macy's in the Lenox Square shopping mall, Lil Wayne will be partying it up at Velvet Room in Chamblee, Georgia on April 27th.
April 27th falls on a Sunday, so I guess it makes a difference than Weezy F Baby's usual appearance at LIV nightclub for "LIV on Sunday's".
If you wish to attend Velvet Room this Sunday, click here to purchase either general admission or VIP tickets!