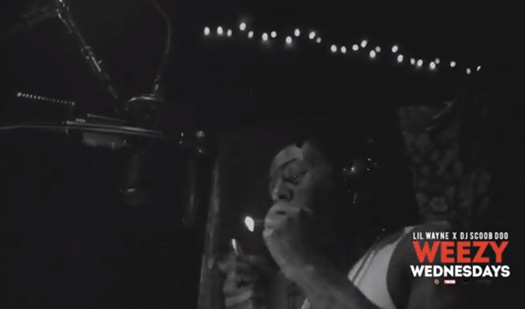 Check out this week's "Weezy Wednesday's" installment, which shows Lil Wayne freestyling in the studio with Lil Twist and Euro over a S-X-produced instrumental called "Tina Turn Up Needs A Tune Up".
If you are wondering who Tina Turn Up is, because Tunechi also shouted her out in his "D'usse" song, it is Christina Milian.
Click here to watch the previous episode of "Weezy Wednesday's"!