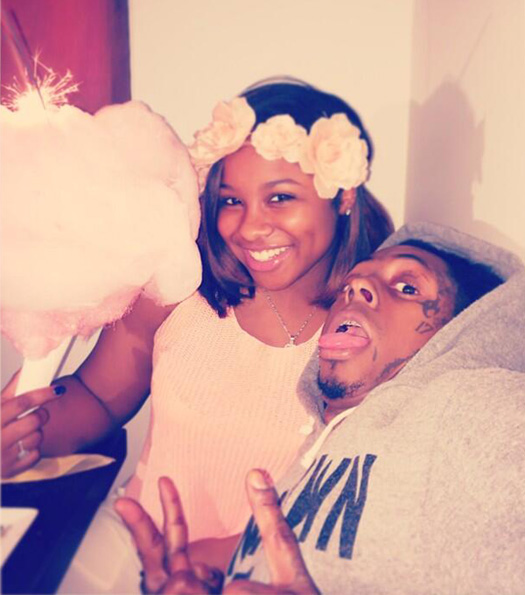 Today, Reginae Carter uploaded a video to her Instagram page of her driving her father who we all know as Lil Wayne around. In the clip, Tyga's "Hookah" single featuring Young Thug can also be heard playing on the radio.
It's crazy to see how fast time has gone, because I'm sure we all remember seeing Reginae as a little girl on The Carter Documentary. Nae Nae will be releasing her Young Money debut music video for "Mind Going Crazy" soon too!
Hit the jump to watch the short video of Reginae Carter driving her pops Weezy around!