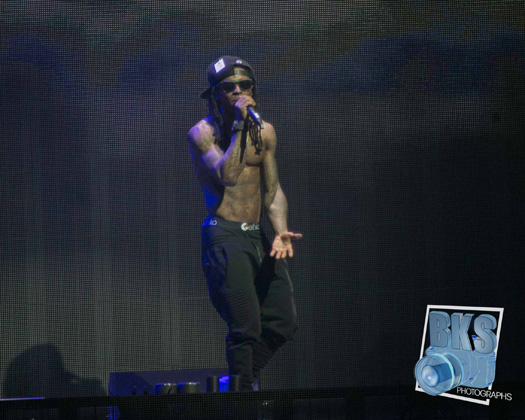 On August 13th, Lil Wayne and Drake performed live on their joint tour in Hartford, Connecticut at the XFINITY Theatre. They also brought out G-Unit for a surprise performance and you can watch some footage of that here.
Drizzy Drake was the winner at the Hartford concert, so that makes the score 3-2 to Tune. The Young Money rappers will next be performing live on their "Drake vs. Lil Wayne" tour tonight in Cincinnati, Ohio at the Riverbend Music Center.
You can view plenty more photos of Weezy F Baby performing in Connecticut after the jump below, courtesy of Ty Waterman. Click here to check out pics of Drizzy performing at the same show!