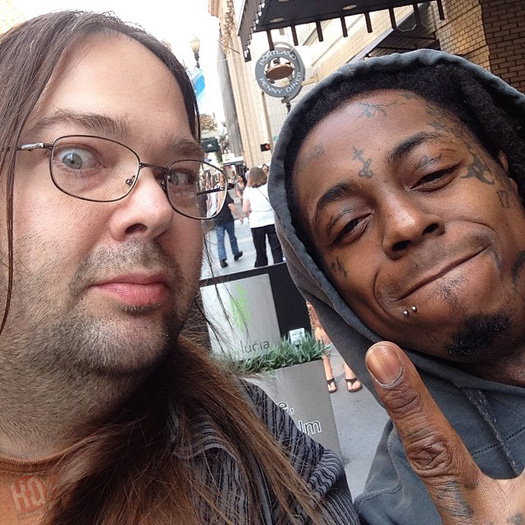 While out in Portland a few days ago for the "Drake vs. Lil Wayne" tour, Weezy F Baby met and took photos with a couple of his fans. One of these people was a guy named Shane Bugbee and he had an interesting story about meeting Wayne that you can read below:
Met lil Wayne today, harassed him by going for his gold chain, he yelped "nigga is you crazy" his body guard yelled don't do that and then Wayne proceeded to sit with me in the lobby of the hotel and talk about the stack of books I had including "what witches do".
You can view another pic of Tunechi with a fan named Sebastian Velasquez after the jump below. Tune and Drizzy Drake will next be performing on their joint tour later tonight at the Shoreline Amphitheatre in Mountain View, California!