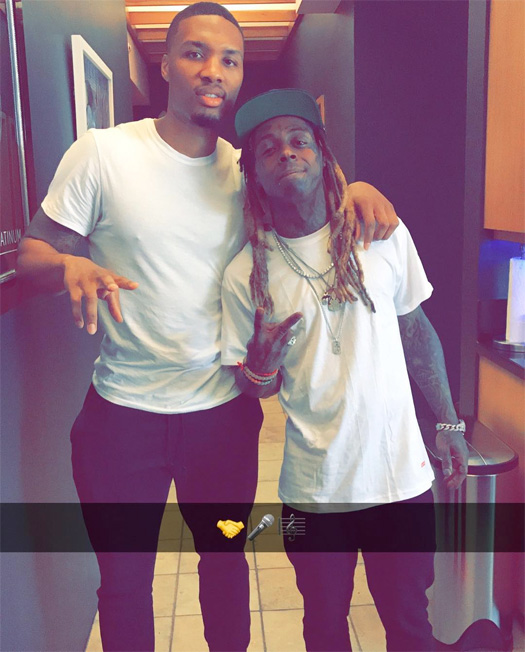 Damian Lillard will be releasing a new sneaker soon that is a collaboration between Adidas and A Bathing Ape.
While at the Adidas headquarters in Portland, Oregon recently, Dame D.O.L.L.A. revealed to GQ that it was Lil Wayne who inspired his new shoe as his fondest memories of Bape are when Weezy used to wear the clothing line back in 2005 – 2006 (BET Awards, "Hustler Musik" music video, Vibe magazine cover, etc).
You can read exactly what Damian said about Tunechi influencing his new sneakers after the jump below. If you are interested in copping Lillard's Adidas Dame 4 x A Bathing Ape shoe, you will only be able to do so for $150.00 at Adidas' 747 Warehouse pop-up shop in Los Angeles, California on February 16th as an online release has not yet been announced!