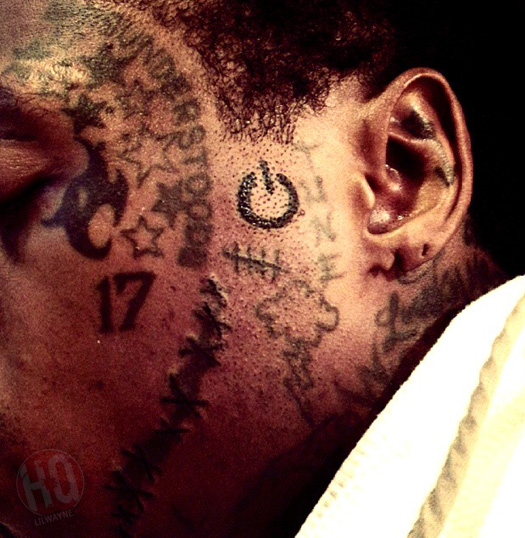 Lil Wayne has decided to get some more ink on his face! You can see in the picture above that Tunechi has tattooed the symbol for "power" on the side of his face in between his "Misunderstood" and "Tune" tatts, as well as above his "5 strikes" tatt.
There could be a lot of meanings behind this symbol tattoo and if you are an Xbox and iMac user like myself, you should recognize the symbol straight away from it being on the power buttons.
Click here to check out a lot more of Weezy F Baby's tattoos and the meanings behind the ink. Also don't forget to leave a comment below with your thoughts on Wayne's latest tattoo!