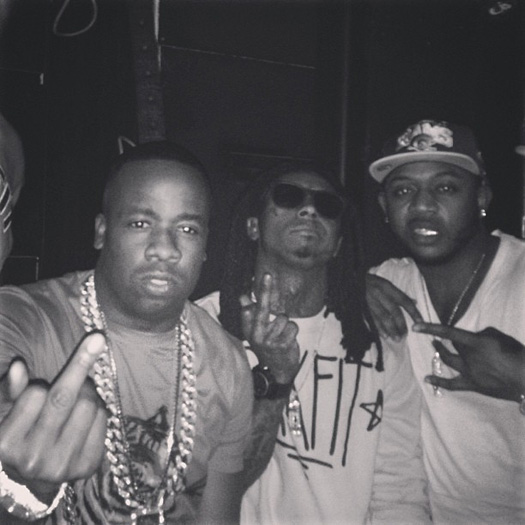 After premiering the official "Errrbody" remix yesterday, the website Noisey also asked Yo Gotti about how he got Lil Wayne to appear on it.
On the remix, Wayne kicks things off with some crazy energy, sounding like his mixtape days. How'd you get that kind of verse from him?
Man, that Wayne verse is killer. I got that verse from him when we were out on the Drake Vs. Wayne Tour. You know, I think there was just so much good energy out there, so many people coming out there. And one thing he always said in his show is that he made classic records. I think this is a classic Lil Wayne verse.
As you can read, the verse is not that old at all and there is a high chance it was only recorded in September (last month). Also, please don't be fooled by that Wayne Instagram page that has a lot of followers, because it is 100% not ran by him or anyone on his team.
What are your thoughts on Gotti's comments about the Tunechi verse being a classic? Do you agree with him?