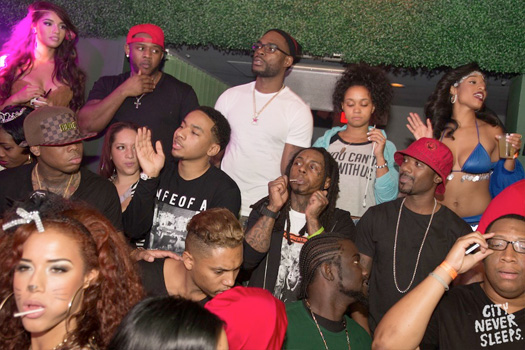 On October 31st, Lil Wayne celebrated Halloween by making an appearance at IVY Nightclub's Varsity hosted party in Miami, Florida.
Tune was spotted at the club chilling with Ray J, Drake, DJ Stevie J, DJ E-Feezy, Euro, Troy Bless, Santi Cargo Rubirosa, Rob DeGruy, Mack Maine, and Troy J.
You can view some more photos from the evening after the jump below, courtesy of B.Cruz!