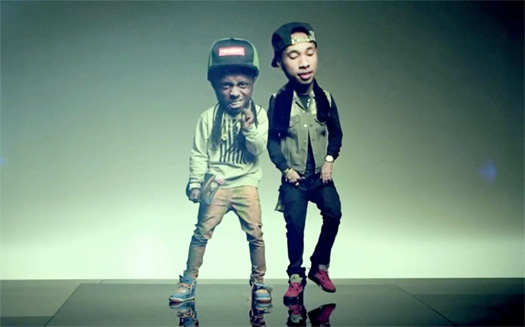 Even though he wants to leave Young Money and go independent, Tyga still has respect for his boss Lil Wayne. We seen so earlier this month when T-Raww called Wayne a legend for his tweets about wanting to leave Cash Money, because it seems that Ty is having the same problems with YM as what Wayne is having with CM.
Anyways, yesterday on Twitter Tyga confirmed that Weezy F Baby will be featured on his upcoming The Gold Album, due to be released digitally on January 27th, 2015. If you wish to pre-order Tygaman's project, you can do so online here!
Who is excited to hear a new collaboration from these two? You may remember that Tune was previously featured on the intro song "500 Degrees" off Tyga's latest album, Hotel California, which dropped last year.
— T-Raww (@Tyga) December 23, 2014