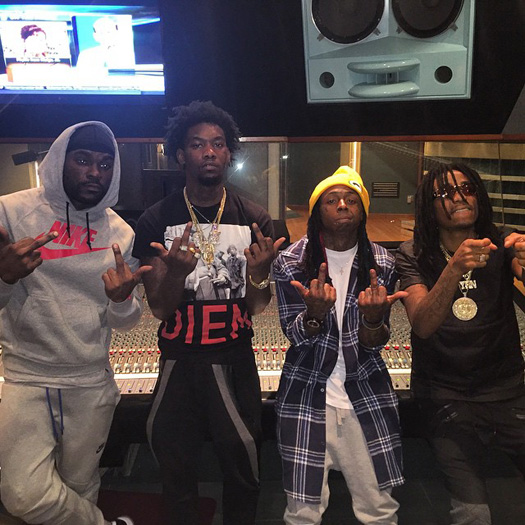 We saw pictures of Lil Wayne in the studio with Migos at the end of December and it now looks like we will be hearing the song they created soon! Migos just went on their Instagram page and uploaded a video that you can watch below with the following caption:
"Fantastic" – Migos x Lil Wayne coming soon | Shot By: @lilcoachtmbtc #YRN #UNRELEASEDSONG #QC
So it looks like their collaboration will be titled "Fantastic" and be released soon. In the clip that previews the track, you can also hear the end of Weezy F Baby's verse playing at the start.
Who is excited to hear a Migos and Tunechi collabo ❓