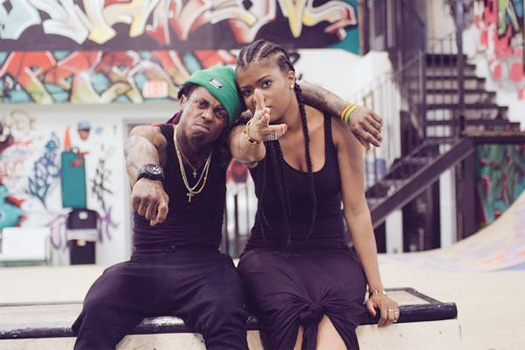 It looks like we can be expecting something new from Lil Wayne, Young Money, and Karen Civil soon!
Karen posted up a few photos (see them below) of her on set of a mystery shoot with Weezy at a skate park yesterday.
Wayniacs what do you think they were filming?