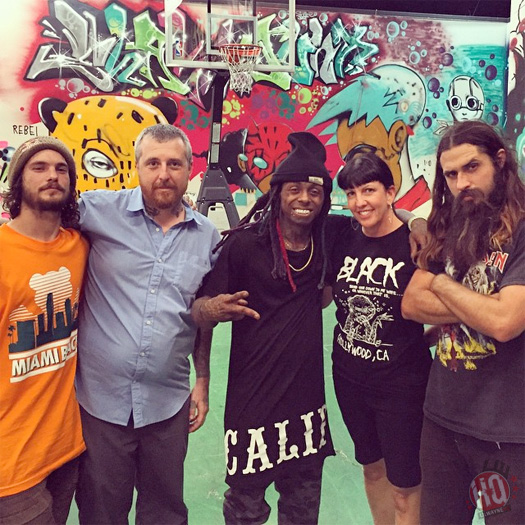 We saw pictures on Saturday, now here is some footage of Lil Wayne going on a skateboarding session with Grizzly Gang's Torey Pudwill at his private indoor skate park in Miami, Florida on March 27th for Red Bull.
At the end of the clip, Weezy sarcastically says that Torey killed it so much that he can now have ownership of the skate park, but the room with the stripper pole in still belongs to him.
Hit the jump to watch Pudwill and Tunechi show off their skills!