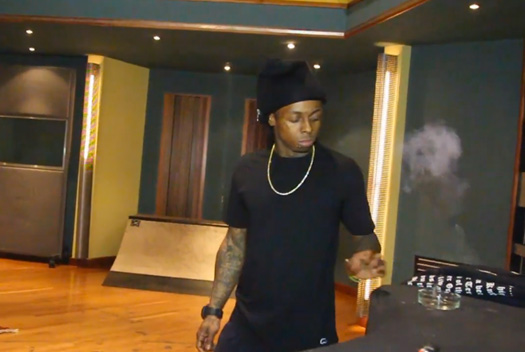 Lil Wayne just shared a video on his Twitter page of him skating in the studio while he comes up with what to rap or sing about over a beat.
A new song with Weezy vocals can also be heard in the clip, so we may hear the full version on the upcoming Free Weezy Album, due to be released this month.
You can check out the footage after the jump below. If you can't watch the video because it says it's private, then the password to enter is "tune"!