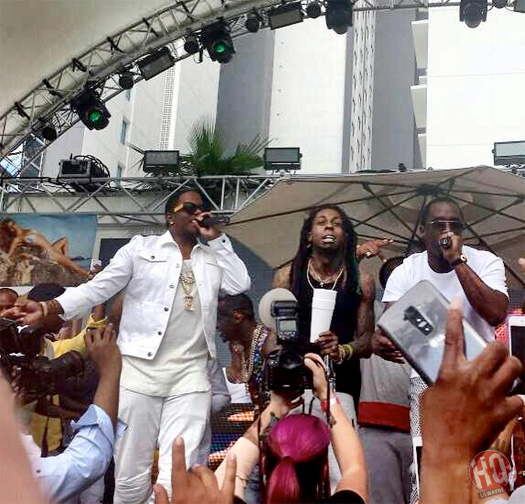 Diddy hosted a party at SLS Las Vegas Hotel & Casino's Foxtail Pool Club in Nevada yesterday before the Floyd Mayweather vs. Manny Pacquiao boxing fight.
As Diddy and Ma$e were performing "Mo Money Mo Problems" live, Lil Wayne came over to say hello and then Diddy pulled him up onto the podium so that he can rap the words to the song.
You can watch footage of this after the jump below!
Credit: Gee Gallo, Peter Matkiwsky, Stason Betha, Sylvia K, and Travarez.