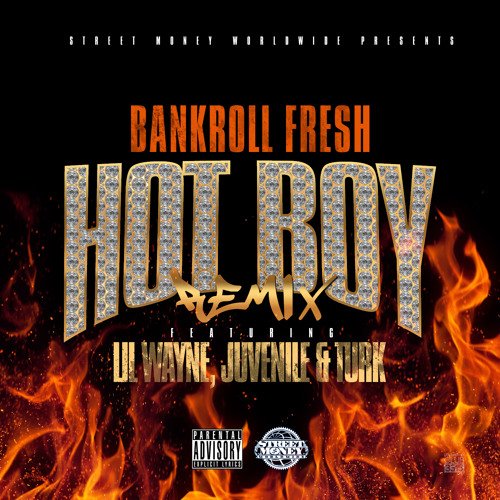 We heard Lil Wayne's solo freestyle yesterday, and now here is the official remix to Bankroll Fresh's "Hot Boy" single featuring Wayne, Turk, and Juvenile.
A unofficial "Hot Boy" remix leaked online yesterday evening, but the version in this post if the official one. Weezy starts the song off with his verse and also ends it.
You can view the artwork above and stream the "Hot Boy" remix after the jump below. Free B.G.!