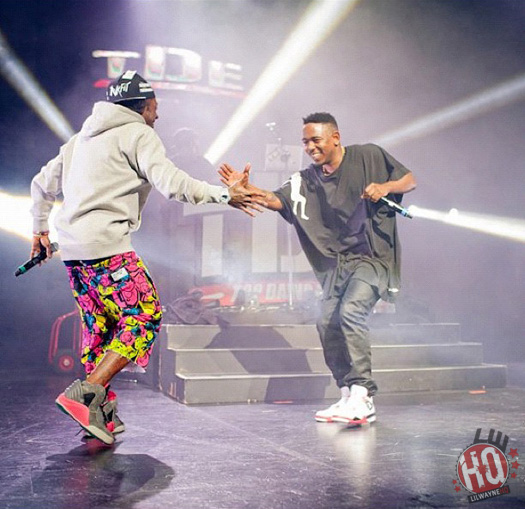 Kendrick Lamar is not a big tweeter, but last night he went on the social media website to give a shout out to Lil Wayne and Lil B.
"Thank you BasedGod. Teaching us all how to swagg in videos. You and Wayne most influential. Thank you BasedGod."
2 months ago, you may remember that K Dot also called Weezy one of the most influential music artists of this generation. Click here to read more compliments that Kendrick has given Tune!
Thank you BasedGod. Teaching us all how to swagg in videos. You and Wayne most influential. Thank you BasedGod.

— Kendrick Lamar (@kendricklamar) June 20, 2015