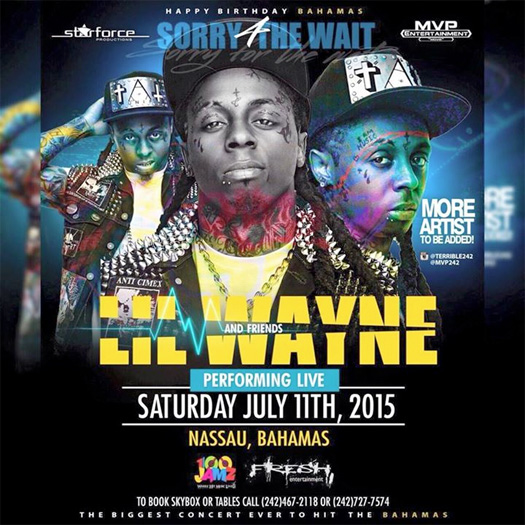 On July 11th, Lil Wayne is set to bring his Sorry 4 The Wait 2 "Release Partiez" mixtape tour to the Thomas A. Robinson National Stadium in Nassau, Bahamas.
As well as Weezy, there is going to be plenty of other music artists performing on the same stage in the Bahamas on that day too, including Beenie Man.
You can check out the flyer above for more details and watch a video below for confirmation!