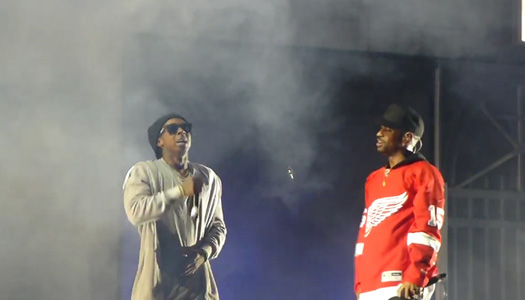 Big Sean brought out Lil Wayne during his "Finding Paradise" homecoming show at the Joe Louis Arena in Detroit, Michigan on November 6th.
While on stage, Weezy performed "A Milli", "Rich As Fuck", "Bitches Love Me", "How Many Times", and "Deep" live for the first time with Sean.
You can watch some great-quality footage of Tunechi and Big Sean's live performance at the concert, which looked crazy, after the jump below!