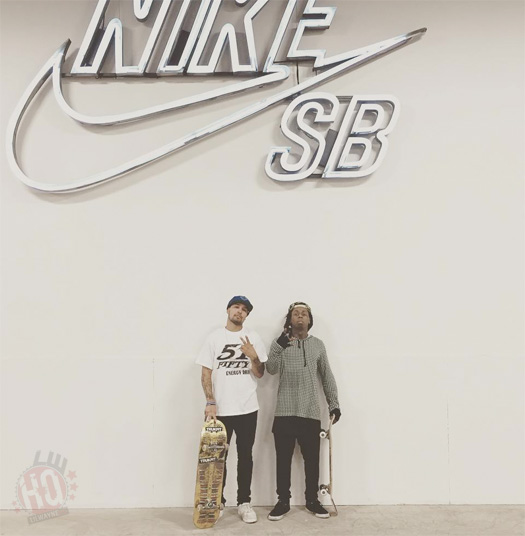 In this post, you can watch some recent footage of a Lil Wayne skateboarding session that took place at his private indoor TRUKSTOP skate park in Miami, Florida.
Throughout the clip, Tunechi can be seen practicing his skills on a skateboard with Evan Hernandez while T@ watches on.
Hit the jump to see the latest video of Weezy skating!