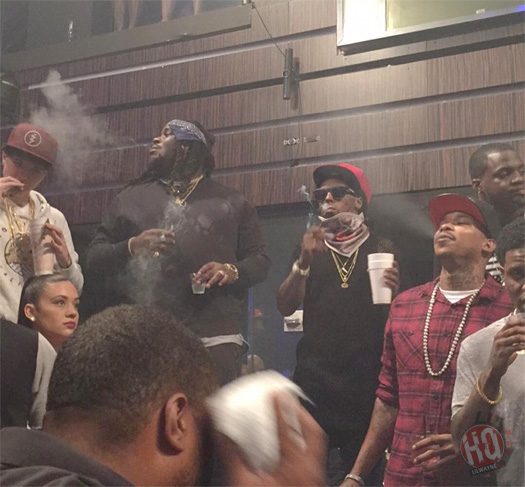 On November 29th, Lil Wayne hit up LIV nightclub in Miami for his usual "LIV on Sunday's" appearance, as well as to help celebrate Rick Ross' Black Market album release.
Joining Tunechi at LIV was Rozay himself, DJ Khaled, Adrien Broner, DJ Stevie J, Compton Menace, and HoodyBaby. While at the club, Tune also performed "Bitches Love Me" and his "Where Ya At" freestyle off No Ceilings 2.
You can watch a recap from the event that was presented by Headliner Marketing Group after the jump below!