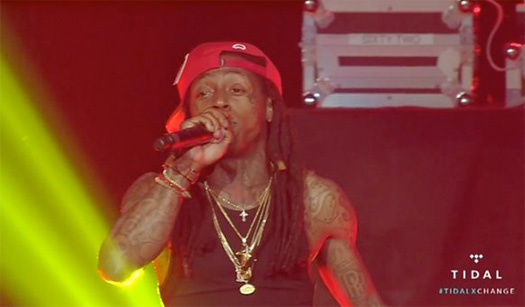 Lil Wayne is performing live right now at the University Of Louisiana At Lafayette for the "TIDAL X: SWFC" show.
This show is being put on at the Lafayette university, because they won the "Social Wave For Change" contest in March.
Click here to read more details about the contest and why Tune decided to host it with TIDAL. Hit the jump to check out the live stream!