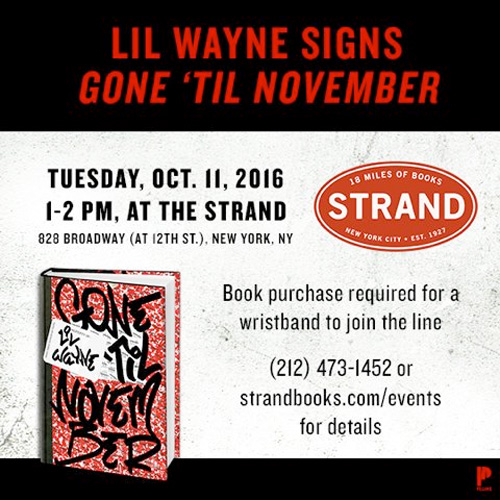 Tomorrow (October 11th), Lil Wayne will finally release his first memoir titled "Gone 'Til November: A Journal of Rikers Island" through Plume (a division of Penguin Group).
It has also been announced that Tunechi will be holding a book signing tomorrow at Strand Bookstore on 828 Broadway in New York from between 1:00PM to 2:00PM.
If you wish to visit Strand Bookstore tomorrow to get your copy of "Gone 'Til November" personally signed from Weezy himself, be sure to head to the main floor of the store at around 12:00PM to start queuing up!