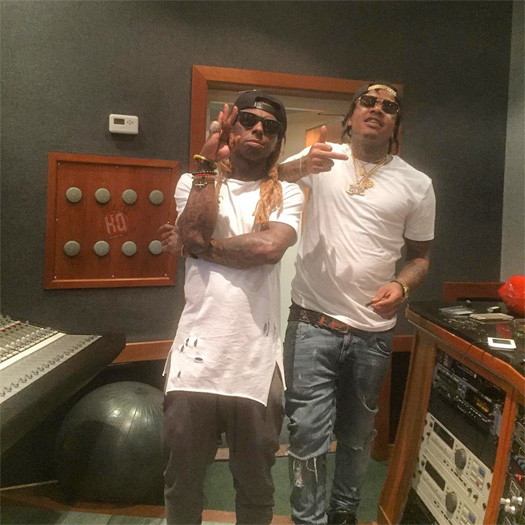 Lil Wayne hit up the studio with SosaMann on Wednesday evening until early Thursday morning.
There is no word on what the two of them were working on that night, but it looks like they do have a collaboration on the way as the Taylor Gang artist wrote on Instagram:
"Drippin all day in the studio wit big bro… new sauce otw… #Fam4Life #TSF #TGOD #YM"
You can check out a picture of SosaMann and Weezy in the studio above! Who is looking forward to hearing a song from them?