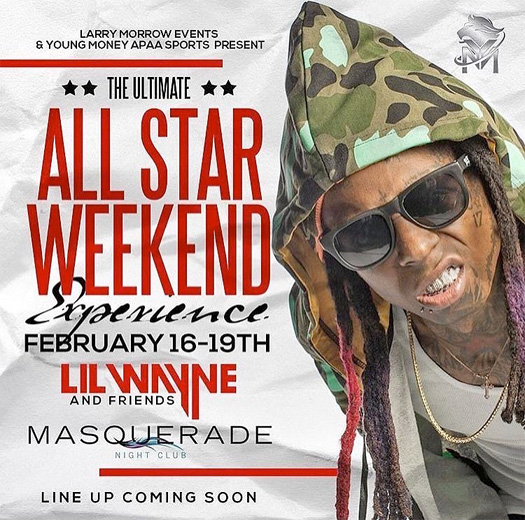 The 2017 NBA All-Star Game will be taking place at the Smoothie King Center in New Orleans, Louisiana on February 19th.
As the 66th edition of the event will be hosted in Lil Wayne's hometown of N.O., he will be hosting a few events himself over the All-Star Weekend from February 16th to 19th.
One of the events that Weezy will be hosting is a party at Masquerade Nightclub. You can check out the flyer above, but stay tuned for more details!