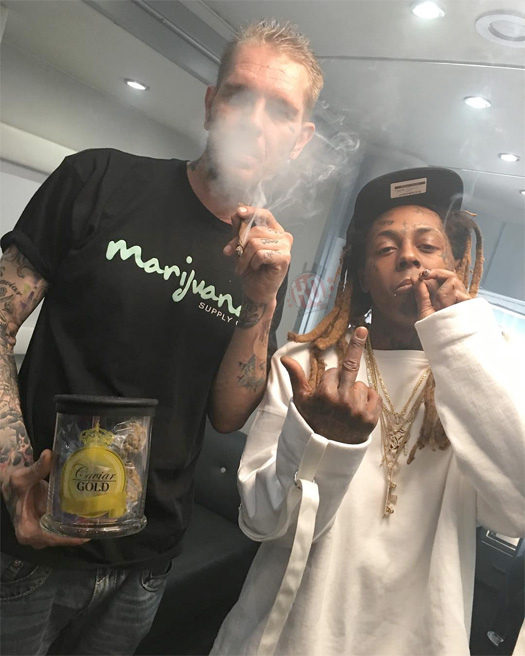 Before shooting the "I'm The One" music video with DJ Khaled, Justin Bieber, Chance The Rapper and Migos in Malibu on February 27th, Lil Wayne chilled with Caviar Bishop.
Bishop is the founder of Caviar Gold, which is "considered and proven to be the best cannabis processor in the country", so it looks like they had a quick smoking session before the video shoot.
You can check out a short clip of Tunechi promoting Caviar Gold and another photo of Tune with Bishop after the jump below!