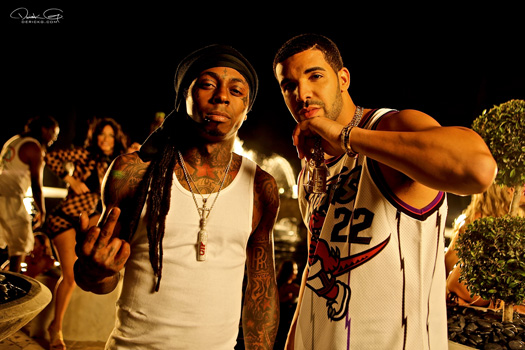 Drake has portraits of a few of his idols and influences tattooed on his body, which includes Aaliyah, Sade, and possibly Celine Dion in the future.
Now the 6 God has inked a portrait of Lil Wayne from a Rolling Stone Magazine photo shoot on his left tricep and it looks dope!
In the past, Drizzy has called his Young Money boss Weezy a great friend and mentor, as well as even his favorite rapper.
You can check out Drizzy Drake's tattoo of Tunechi after the jump below. What are your thoughts on the tatt?