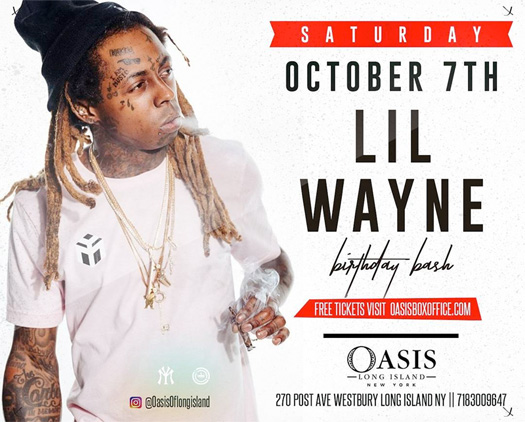 Even though it's his birthday on September 27th, Lil Wayne will be hosting another "birthday bash" at Oasis Long Island nightclub on October 7th.
If you wish to attend the club in Westbury, New York next month, you can order your tickets online here for $40.00, $50.00, and $60.00.
In related news, don't forget that Weezy will also be hosting a "birthday bash" at Bliss Nightclub in Washington, D.C. tonight!